Hi! My name is Kim. I'm the mom of 3 boys, the wife to 1 husband, and the driver of a 2013 Toyota Sienna. I love Jesus and my family, I have an obsession with getting a good deal, and if I had it my way I'd spend every weekend at Disney World trying a new food shaped like a Disney character. 
But in reality, my days are spent managing our home and our budget, working part-time and shuttling our 3 kids around in our minivan. A lot of our life happens in that car and it's a time in our life that I want to remember and make the most of. 
Hence Vacation Pointers. 
My husband and I have worked in full-time ministry for close to 15 years, and as you can imagine we aren't in it for the pay. Through the years I have made a sport out of spending less on pretty much everything (but I will not cut my own hair, that's just crazy). I am constantly looking for new ways to reduce day to day expenses and spend our money wisely so that we don't have to sacrifice in the places that matter to us.
I alluded earlier to my nerdy obsession with Disney World. Something that might seem like a tragic waste of money to some is worth every penny to me. Point being, I think everyone should be able to indulge in the things that matter to them.
Our family does that by cutting back on the things that matter less so that we can indulge in the things that matter most. And I started this blog to share different ways we do that so you can do the same! Whether it be yearly trips to Disney World, a fancy vacation, or just a fancy coffee every day of the week, the principles are the same.
So our hope is that while you're here you'll find some practical information about saving money, Disney World (obviously), travel tips, and maybe a little humor here and there. Because while these minivan years might be short, the days are loooooong (and laughing helps).
If you're interested in working with me on PR for your kid-friendly event or business, please e-mail info@vacationpointers.com.
All the best,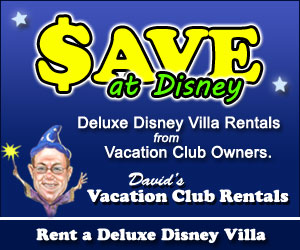 Vacation Pointers is a participant in the Amazon Services LLC Associates Program, an affiliate advertising program designed to provide a means for sites to earn advertising fees by advertising and linking to amazon.com
This site is not authorized or endorsed by, or in any way officially connected with, The Walt Disney Company, Disney Enterprises, Inc. or any of their affiliates. All trademarks, service marks, and trade names are proprietary to Disney Enterprises, Inc. and its subsidiary, affiliated and related companies, as the case may be. For official Disney information, visit Disney.com.
Stay tuned and receive updates