How to Rent DVC Points and Save a Ton on Disney Hotels
It's no secret. A Disney vacation is expensive. But there are ways to make a magical vacation more affordable and one of them is by renting Disney Vacation Club Points. Don't know what that means? Well you're in the right place. I've spared no detail when it comes to the rental process so keep reading for all you need to know about renting DVC Points.
This post may contain affiliate links. That means if you click and buy, I may receive a small commission (at zero cost to you). Please see my full disclosure policy for details.
WHAT IS THE DISNEY VACATION CLUB?
The Disney Vacation Club is Disney's version of a timeshare where owners can purchase a set amount of points to be used anytime during the year. DVC rooms are called villas and vary in size and how many people they can accommodate.
Studio Villa – 4-5 people
1 Bedroom Villa – 4-5 people
2 Bedroom Villa – 8-9 people
Grand Villa (3 bedrooms) – 12 people
You do not need to be a DVC member to reserve a villa, however they will cost significantly more if you rent them directly through Disney (called Deluxe villas on Disney's reservation website).
WHAT DOES IT MEAN TO "RENT DVC POINTS?"
Often times DVC owners are not able to use their points that year. So instead of letting them go to waste, they "rent" to individuals as a way to recoup some of the money they have already invested.
WHICH RESORTS HAVE DVC ROOMS?
DVC rooms are only available at Disney Deluxe hotels. For a complete explanation of the different Disney hotel tiers you can check out this post.
Disney's Animal Kingdom Villas at Jambo House
Disney's Animal Kingdom Villas at Kidani Village
Bay Lake Tower
Beach Club Villas
BoardWalk Villas
The Villas at Disney's Grand Floridian
Old Key West
Disney's Polynesian Village Resort
Disney's Riviera Resort
Saratoga Springs Resort & Spa
Boulder Ridge Villas at Disney's Wilderness Lodge
Copper Creek Villas at Disney's Wilderness Lodge
The DVC also has resorts in Hilton Head, Vero Beach, Hawaii, and Disneyland.
WHERE CAN I RENT DVC POINTS?
You can either rent points directly from a DVC member or through an online broker. If you don't know someone personally that is a DVC member, there are forums online where owners can post available points. I've heard that people have had a lot of luck with the DIS boards DVC Rent/Trade forum.
Personally, I have never rented points this way. I have read about people having great success with this and paying even less per point but for peace of mind we choose to rent through a broker like David's Vacation Club Rentals.
David's handles the entire transaction for you by matching you with a DVC owner who owns enough points to make your reservation. Read more about the Rental Process under the "DVC Guests" tab on their website.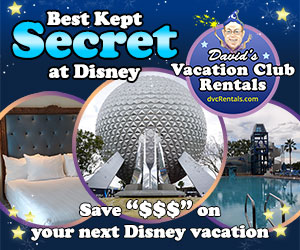 IS IT CHEAPER TO RENT DVC POINTS THAN TO BOOK DIRECTLY WITH DISNEY?
By far. We just booked a trip for the fall and we are sharing a 2 bedroom villa with friends of ours.
You can see in the screenshot below what it would have cost us to book a 2 bedroom villa at the Animal Kingdom Lodge Kidani Village through Disney. This is a PER NIGHT cost!
So the total for our 5 night stay would have been $6,530 just for our hotel room!
And what it cost us to rent through Davids. This is a TOTAL COST for 5 nights! That's more than a 50% savings. Not too shabby.
Here's another example using a studio at Boardwalk villas.
In this scenario the savings is even greater! By renting DVC points you are saving 65% off of Disney's price.
WHAT ARE THE PROS OF RENTING DVC POINTS?
1. Cost
The main pro of renting DVC points is the cost savings. It has allowed our family to stay at top notch Disney resorts that we otherwise couldn't afford. And for the price of moderate or even value resorts.
2. A Kitchen
All DVC villas have at least a kitchenette with a mini fridge and a sink with plates and utensils which makes prepping a lunch for your day in the park a lot more feasible.
The 1, 2, and 3 bedroom villas all have a full kitchen. We were able to save money by having groceries delivered to our villa and preparing a few of our meals.
3. Washer and Dryer
While the Studio Villas do not have a washer and dryer there is access to 24 hour self-serve laundry room at all DVC properties.
And if you're staying in a 1, 2, or 3 bedroom villa you will have a washer and dryer in your room! And let me tell you, having access to a washer and dryer not only allows me to pack lighter, but I was even able to go home with a suitcase full of clean clothes after our last visit. We could throw a load in the washer at night and then throw it in the dryer on our way out the door in the morning.
4. Free Parking
Disney charges a nightly rate for parking at their hotels but when you rent DVC points the parking is included! Here are the rates by resort class:
Value resorts: $15 per night
Moderate resorts: $20 a night
Deluxe resorts: $25 per night
5. Room to Spread Out
The studio villas are about the same size as a standard hotel room, but if you can spring for the 1 or 2 bedroom villas, you'll have a living room area and a kitchen outside of your bedroom. The extra space feels really nice when you're putting little kids to bed at night or hanging around the resort on a day off from the parks.
WHAT ARE THE CONS OF RENTING DVC POINTS?
1. Paying Upfront
DVC Rental fees are often due at the time of booking and they are non-refundable. So if you think your plans may change, reserving through Disney might be a safer bet.
As an added measure of security we book all of our travel with a good travel credit card that offers trip insurance should a hurricane hit Orlando or we have a family emergency. We have the Chase Sapphire Reserve and highly recommend it.
You can also purchase trip insurance from a 3rd party to protect you from the circumstances mentioned above.
2. No Daily Housekeeping
DVC members and their guests, do not receive daily housekeeping during their stay which may feel strange when you're used to someone making your bed every day at a hotel.
Instead, for trips less than 8 days you will have trash and towel service on day 4. We didn't find this to be a problem but it's good to know going into your stay.
On day 4 you will receive the following services:
Empty trash and replace liners in trash bins
Provide fresh bathroom linens
Replace bath amenities as needed
Replenish facial tissues, paper towels and toilet paper
Replenish coffee, sugar, cream and sweeteners
Additional housekeeping can be requested for an additional charge (starting at $30 a day for studio villas).
For stays longer than 8 days you will receive a full cleaning on day 4 and Trash and Towel service on day 8.
UPDATE: There is now daily trash removal regardless of your stay. But still don't expect to see your bed made up or your bathroom cleaned each day unless you choose to pay for this service.
CAN WE STILL GET A DINING PLAN WHEN RENTING DVC POINTS?
Sadly dining plans are not currently available but if and when they do return the answer will be, "Yes". You can check Disney's website for updates on dining plans here.
You can add the Disney Dining Plan by having the owner of your rental secure it for you. When using Davids Vacation Club they can handle this for you. They recommend that you make this request at least 30 days before your stay.
CAN I STILL TAKE ADVANTAGE OF FREE DINING OFFERS WITH DVC POINTS?
Unfortunately, no. But from my research you really don't save a ton of money when using the free dining promotion because it requires you to purchase a non-discounted room package. So with the money you save by booking through DVC you would likely end up breaking even or even more likely, spending less, by paying for your meals as you go.
WHO MAKES MY DINING RESERVATIONS WHEN RENTING DVC POINTS?
You can actually do this on your own. You do not need to go through the DVC owner. All Guests may now make dining reservations online up to 60 days in advance. View a complete list of places that make dining reservations here.
WHICH DVC STUDIO VILLAS ACCOMODATE 5 PEOPLE?
For our family of 5 this was really important to know. The most economical DVC rental is a studio villa but not all of them can sleep 5 people. Here is the list of resorts that can. (All rooms have 1 queen size bed, 1 double sleeper sofa, and 1 pull down bunk).
Beach Club Villas
Boardwalk Villas
Grand Floridian
Polynesian
Riviera Resort
BRV at Wilderness Lodge
HOW FAR IN ADVANCE SHOULD I MAKE MY DVC RESERVATION?
The earliest you can make a reservation through David's Vacation Club is 11 months out. But you can reserve sooner if you are working directly with a DVC owner.
In order to secure the most popular resorts and times I would suggest making your request at soon as possible, like in the 7-11 month range.
I submitted our most recent request right around the 10 month mark, and while there was availability at our chosen resort, we did have to wait about 3 weeks to be matched with an owner. During that time the availability easily could have changed, so the sooner you submit the better.
On the other hand, there are DVC resorts that will not fill up as fast and you'll have more of a chance of securing a reservation closer to your travel dates. Specifically Saratoga Springs and Old Key West.
4 years ago we were able to reserve 5 nights in a 2 bedroom villa at Old Key West only 4 1/2 months out from our selected dates. So it all depends on where you are hoping to stay.
WHAT SHOULD I DO AFTER I GET MY RESERVATION CONFIRMATION?
You'll want to obtain the confirmation number for your stay, either from the email you receive from David's Vacation Club or directly from the DVC owner.
If you haven't set up your "My Disney Experience" account on Disney's website, this is your next step. You can input your resort confirmation number and then control all of your plans from here.
OK, what did I miss? Still have questions? Leave them in the comments below and I'll do my best to find the answer!
And don't forget to go check out David's Vacation Club Rentals to see how much you could potentially save. (Click the image below to be taken to their site).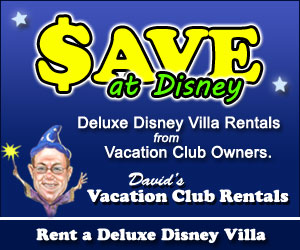 More Disney Planning Tips
Pin this for later!
Renting DVC Points to Save on a Disney Vacation