Tips for Saving Money at Disney World That You Can't Afford to Miss
Are you in the midst of planning a trip to Disney World and starting to feel some sticker shock?? I am here to tell you that it's not just you… you are not cheap and you are not alone. Disney World is just expensive, especially if you don't know where to find the savings. Planning a trip to Disney World on a budget might feel impossible!
But, that's where I come in!
I am obsessed with getting a good deal on EVERYTHING and I just so happen to LOVE Disney. So when we plan a trip to Disney World, I search high and low for every possible way to save a buck without sacrificing on the Disney magic. That means we still like to stay in Disney hotels and eat Disney food and buy Disney souvenirs. We just do it a little cheaper with the help of some of these tricks.
Vacation Pointers is part of an affiliate sales network and receives compensation for sending traffic to partner sites, such as MileValue.com. This compensation may impact how and where links appear on this site. This site does not include all financial companies or all available financial offers. Terms apply to American Express benefits and offers. Enrollment may be required for select American Express benefits and offers. Visit americanexpress.com to learn more.
This post may contain affiliate links. That means if you click and buy, I may receive a small commission (at zero cost to you). Please see my full disclosure policy for details.
Planning a trip to Disney World on a Budget: How so save money on Disney World BEFORE you get there.
Do Disney World on a Budget by Reserving Your Room Through David's Vacation Rentals
You will see these guys mentioned over and over around here because, simply put, they offer an amazing service that will save you thousands on an upgraded Disney vacation. Renting Disney Vacation Club points allows you to stay in the nicest Disney hotels for around half the cost of Disney prices. I give a complete rundown on how the process works in this post. (I'll even show you how we stayed at Animal Kingdom Lodge for 50% off Disney rates).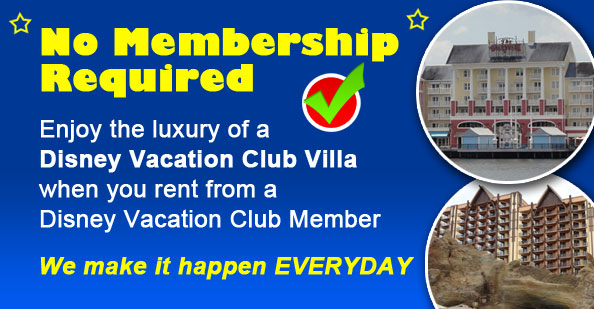 Budget Travel Tip: Learn how you can "erase" the cost of your DVC reservation with Capital One Venture Miles in this post.
Buy Discounted Park Tickets
Instead of buying tickets directly from Disney, you can save some money by buying from an authorized retailer of Disney park tickets.
My favorite place to buy is Undercover Tourist. Tickets purchased from Undercover Tourist can be added to My Disney Experience just like if you were to buy them from Disney.
The other great thing about purchasing your tickets this way is that it should code as "Travel" where if you were to buy them directly from Disney they will code as "Entertainment." So for those with a Capital One travel rewards card you can erase travel purchases like this one with Venture Miles. For reference, 100,000 Venture miles are equal to $1000 in travel.
Here is the current offer for the Capital One Venture X.
75,000 point sign up bonus (after $4,000 spend in 3 months)
$300 travel credit when booked through the Capital One travel portal
10,000 bonus miles each year on our card anniversary
$100 Global entry/TSA pre-check credit
Lounge access for up to 15 people in Priority Pass and Capital One lounges
Book a Trip Before Your Youngest Turns 3 or Your Oldest Turns 10
Children under 3 years old are considered "Mickey's Special Guests" and can enter the parks for Free! Going before one or more of your children turns 3 can save you hundreds.
The same applies to children under 10. You'll want to squeeze in a trip before your children turn 10 because once they turn double digits you'll have to pay adult prices for their admission.
Recent Posts
Use Credit Card Points to Stay at Branded Hotels Off-site
If you have hotel reward points or credit card points racked up, you could potentially stay at a Disney Good Neighbor hotel for free! For a beginners guide to points and miles check out this post. And for several ways you can pay for hotels on Disney property with points you'll definitely want to read this post.
Disney Good Neighbor hotels meet Disney standards for quality and service, are in close proximity to the parks, have a Guest Services desk to assist you with your Disney vacation planning and ticket purchases, and are AAA approved.
The following Disney Springs hotels are considered Good Neighbor Hotels and can all be booked with points:
DoubleTree Suites by Hilton Orlando-Disney Springs Area
Hilton Lake Buena Vista-Disney Springs Area
Hilton Orlando Buena Vista Palace-Disney Springs Area
Holiday Inn Orlando
Best Western Lake Buena Vista
Wyndham LBV
Wyndham Garden LBV
B Resort
For a complete list of Disney Good Neighbor Hotels you can visit this link.
My favorite Travel Rewards card for beginners is the Chase Sapphire Preferred. The points are really flexible and easy to redeem!
Sapphire Preferred
60,000 point bonus after spending $4000 in first 3 months
$50 hotel credit
5X on Chase Ultimate Rewards travel, 3X on select streaming services and online grocery purchases (excluding Walmart, Target and wholesale clubs) and 3X points on dining
$95 annual fee
Stay at a Value Resort to do Disney World on a Budget
Disney Value Resorts are the cheapest tier of Disney hotels. At certain times of the year you can reserve a room for around $99 a night. And one of the my favorite parts is that Disney Value Resorts are amazing at carrying out a theme. They are bright and fun and your kids will think they are awesome.
Consider a Vacation Rental Off-Site
My first choice is always to try and stay on-site. But there are some amazing deals to be found if you are willing to book an off-site hotel or airbnb. I have been very tempted to book 4 bedroom houses with pools and access to neighborhood waterparks. With this option you'll have to factor in the cost of a rental car and parking, but the extra space may be worth it to you.
You can see the nightly prices I found when searching for 2+ bedroom AirBnB's near Disney World below.
Book a Free Southwest Flight to Save Money on Disney World vacation costs
It's been almost 3 years since our family has paid for an airline flight. Ever since we started traveling with credit card points and miles and earning the Southwest Companion pass each year, it has saved us thousands on vacations and flights to visit family. The welcome bonus on one Southwest card could potentially be enough points to book flights for our entire family of 5. Plus if you earn the companion pass (basically a BOGO ticket) you can save even more.
Read all about how to earn the Southwest Companion pass (and never pay for flights again) HERE.
Skip the Park Hopper Option
While it may sound nice to have the freedom to hop from park to park during the day, the amount of time it takes rarely makes it worth it. You'll get more park time for your money if you focus on one park per day, plus it will save you hundreds of dollars.
Remember, buying your tickets from undercover tourist could save you a bunch of money!!
Keep a Disney World Budget Planner
It may sound so simple, but just writing out every item you plan to spend money on and keeping track of costs as you go will really help you to save money in the long run. I have created a Disney Budget planner that takes into account ALL OF THE THINGS you should be thinking about as you plan. You can either buy the entire Disney planning bundle or just the Disney World Budget planner for $1.99 (it comes with a bonus savings tracker as well!). Check out all of my planning printables in my Store.
Use a Travel Agent if You're Booking a Regular Room
If you are planning on booking a traditional vacation package from Disney (tickets and hotel), it's best to book with a Disney Travel Agent. They will have access to all of the best deals and promo codes and can even add them after you book to save you even more money. Not to mention they take the burden of all of the heavy lifting when it comes to planning a vacation.
If you are in need of a Disney Vacation Planner check out my friends at Destination Magic. Be sure to use code MINIVAN and let them know I sent you!
Rent a Stroller Before You Arrive (or Bring Your Own!)
We have always chosen to bring our own stroller (this is our favorite Disney stroller) from home because we like to have it available to us in the airport (plus it's free). But it's also really nice to have less to lug around when you travel so renting is an excellent option.
Kingdom Strollers is a well known company that rents strollers, cribs, and bedding. All of their strollers are padded and recline, you will have them for the entire length of your stay, and cost around $10 a day for a single and $11 for a double.
For comparison's sake, Disney strollers are hard plastic, don't recline, cannot leave the parks, and cost $15 a day for a single and $31 a day for a double. If you won't be bringing your own stroller from home, do yourself a favor and rent from Kingdom Strollers.
Prepare for all kinds of weather
Nothing can put a damper on your day more than being under prepared for the weather. And the weather you have to consider the most when headed to Disney World is rain. Because Florida loves to spring a mid afternoon downpour on you when you least suspect it. And all of the weather related gear you might end up needing to buy in the parks (because you weren't prepared ahead of time) will cost you. Ponchos, sunscreen, you name it… it all costs more when you're desperate.
For everything you'll need to know about a rainy day in Disney World check out this post.
Buy Everything on this List Before You Leave!
Besides weather related gear, there are several other things that will really save you money if you remember to buy them in advance. Things like autograph books and lanyards are way cheaper on Amazon. Check out my list of Things You Should Buy on Amazon BEFORE Your Disney Vacation.
Don't Buy a Disney Dining Plan
When the Disney Dining Plan was first introduced, it actually saved you a little bit of money when you added it all up. However, the prices have gone up in recent years and it takes a lot more effort and planning to really come out ahead financially.
Even if you're booking a vacation package during one of Disney's Free Dining promotions, I still wouldn't bother. You will end up spending less by purchasing discounted tickets and taking advantage of a hotel discount. (The dining plan is only free when you purchase full price room and tickets directly from Disney.)
Some will argue that they love the convenience that comes with the Dining Plan because they don't have to worry about how much they are spending on each meal. But I still prefer to pay as I go using my money saving tips and to keep that extra money in my pocket for other things!
Buy Souvenirs Ahead of Time
This is especially helpful for families with small children! When our kids were little I would stock up on dollar store Disney items or small stuffed animals from Target that I knew would cost less and be just as exciting for my kids. Each morning I would lay out a new surprise from "Tinker Bell" that they could carry around with them or wear in the parks.
I made sure I had things like autograph books, pens, lanyards, pins, glow sticks, Disney tee's, etc. Of course we always end up buying something from the parks, but it helps calm the "I want everything I see!" urge that overstimulated kids tend to have.
Buy Discounted Disney Gift Cards to Pay for Food and Souvenirs
This is a great way to save on EVERYTHING you buy at Disney. Discounted Disney gift cards can be used to pay for your tickets and hotel (if booking directly with Disney), your food, and souvenirs. The easiest way to purchase discounted gift cards is with a Target Red card. You will get an automatic 5% off when you buy Disney gift cards at Target.
And if you want to save even more, here's a little secret I've learned that could save you at least 10% off Disney gift cards.
Buy Memory Maker in Advance
Memory Maker is Disney's PhotoPass service that makes it really easy to purchase all of the photos taken of you and your family in the parks for one price.
Now, you know I'm someone who likes to save on everything possible, and while this may sound like something that's not necessary, I love it and will give Disney all my money for it… because it means that I will actually be in our vacation photos! Plus it includes photos and videos from rides that you couldn't take yourself.
You can save 15% buy buying it on Disney's website in advance.
Memory Maker Pricing
Memory Maker One Day (just one day's worth of photos): $69
Memory Maker Advanced Purchase (at least 3 days in advance): $169
Memory Maker (bought during your visit): $199
Another way to save on the Memory Maker is to go in on it with friends and family! Everyone will have access to the photos and it's makes the price easier to swallow.
Check a Crowd Calendar
Another way to get more for your money is to go to Disney during a time when the parks are less crowded. You'll spend less time in lines and get to ride more of the rides.
A great website to use for this is TouringPlans.com. You can view their crowd calendar for the next 2 months for free, but for full access to their crowd calendar you'll need to pay for their yearly subscription.
If we know we have a trip coming up I like to subscribe because they also offer additional services that make planning a lot easier. For example, on their website you can search for the best rooms at each resort and even see photos of the view from individual rooms (you can do this part for free) and then they will contact the resort for you before your arrival to make sure they receive your request (subscription only).
They also have a Dining Reservation service that will notify you when a restaurant reservation becomes available so you can quickly snag it!
Visit During Off-Peak Times
Disney World tickets prices are based on peak and off peak times. The cheapest time to go to Disney World is from early January until President's weekend in February. This is when you will find the lowest prices on tickets and hotels throughout the year. And the good news is, lower prices equal lower demand which means lessaaaa crowds.
Planning a Trip to Disney World on a Budget: How to save money at Disney World DURING your trip
Adults Order Kids' Meals
You don't have to be a kid to order a kid's meal! Look around at the kids portions that people are ordering. You might find that it's enough food to satisfy some of the adults in your group.
For more ways to EAT CHEAP at Disney World you'll want to read this post.
Ask Photopass Photographers to Use Your Personal Camera
The Photopass photographers are available to you even if you don't purchase a memory maker! They are happy to take a photo of your and your family with your cell phone at all of the best spots throughout the park.
Eat Breakfast en Route to the Parks
Not only will you spend less on breakfast items you purchase outside of the parks, but it will save you precious time during those early morning hours when lines are the shortest!
Use Free Disney Transportation
Disney provides free buses, ferries, and a monorail to help get you from point A to point B and you don't need to be a guest at a Disney hotel to use them. Here are some of the most helpful routes for visitors who are not staying at a Disney hotel.
Get Free Ice Water with Your Meals
No need to by an overpriced bottled water with your meal. Disney will supply you with a free cup of ice water at any of their restaurants or quick service locations… no purchase neccesary!
Buy a Refillable Mug at Your Resort
If you're a soda drinker this might be a money saver for you. The cups will cost you $21.99 and can be refilled as many times as you want during your stay at a Disney resort. A regular cup of soda costs around $4.29 so if you think you would drink more than 5 sodas at your hotel you might want to consider this!
Buy a Popcorn Bucket in the Parks
Disney themed popcorn buckets are available all throughout Disney World and can be purchased for anywhere from $13-$25 each (the buckets shaped like characters will cost the most, and some special additions will cost as much as $25). A refill is only $2.25 regardless of which bucket you purchase. Compared to a single serving at $5.50 each, it's a pretty good deal!
Eat at Quick Service Dining Locations
Not only are Quick Service locations… well, quicker… but they are much cheaper than a sit down table service restaurant. You'll spend less time eating and more time riding which, again, means you'll be getting more for your money!
Have Groceries Delivered to Your Hotel
Save time and money by having your groceries delivered right to your hotel! Instacart is a great choice for this! You can use code "KSHEARER17442" or head to this link to get up to $30 off your order.
We like to keep breakfast items on hand for a grab and go breakfast as we're rushing to make it to rope drop at the parks. It's also really helpful to keep a frozen pizza or some other kind of quick and easy lunch for your pool day so you don't end up spending a fortune on hotel food.
Spend a Day Doing Non-Park Activities
Our family likes to build in a vacation day to enjoy the pool at our resort and spend some time shopping and browsing at Disney Springs. It's one less day you have to purchase tickets for and we find it to be a much more enjoyable vacation when we take a day to recuperate and relax anyway.
Go visit the other resorts, walk around Disney Springs, splash around at the hotel pool, or take a drive over to the nearby outlet stores. Many of the Disney resorts even have an activity center for kids with both free and paid activities. At Animal Kingdom Lodge we spent some time playing video games and saw the board full of crafts that looked fun too!
Whatever you decide to do, a non-park day is a great way to slow down for a bit and enjoy some of the activities you would miss running from ride to ride.
Wear Your Birthday Button
Celebrating a birthday or other special occasion during your vacation? Be sure to ask for a celebration button at guest services in the parks or at the front desk of your hotel. There's no guarantee that you'll receive special treatment, but my son received free cupcakes, a Mickey bubblewand, and a few surprise "Happy Birthday" serenades when cast members noticed his pin. So it doesn't hurt to try!!
Collect Free Souvenirs
There's not a whole lot of free stuff involved when it comes to a Disney vacation but there are a few things you can score without spending a dime that make great little souvenirs from your trip. I still have my park maps from my family vacation in 8th grade that I love showing my kids.
For a full list of free Disney souvenirs check out this post.
Skip the Waterparks and Spend the Day at Your Resort Pool
Disney waterparks are a great time. And if you have room in your budget and you love a waterpark, absolutely make time for one. BUT, if you aren't a huge fan and you are staying at a Disney hotel be sure to make time for the pool. They are all themed so well with water slides and kids splash areas. And with the amount you are spending to stay there you might as well take advantage of everything they have to offer!
I know this list is not exhaustive but I hope it helps as you start planning your Disney vacation on a budget! Remember that all of these little things add up! And if I missed any of your favorite money saving tips please share them in the comments!
More Disney World Planning Tips
Pin this for later!
Planning a Trip to Disney World on a Budget